2018
23
22
21
20
19
17
16
15
14
13
12
11
10
09
08
07
06
05
04
03
02
01
00
99
98
97
96
Dec 23

2018
I ended as 18th in the main event of the Dutch Open in HC Breda for Ä2692. As always a little disappointing when you get so far but donít make it to the final table. But Iím satisfied. I struggled really hard on day 2 to get into the money. We started day 2 with 59 players and only 19 would get into the money. So, I made it. Next year a new chance. :-)
Dec 10

2018
I just won the main event in HC Venlo. :-)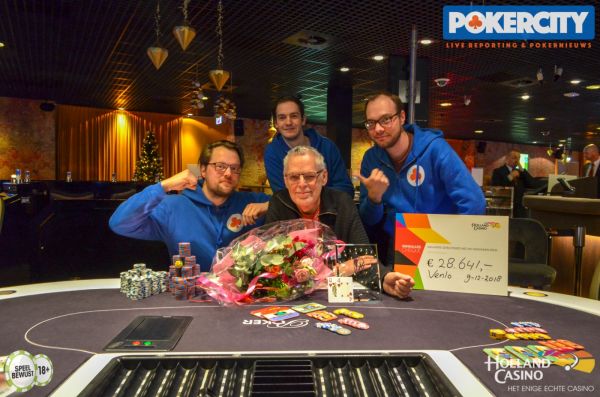 Dec 8

2018
Today I play day 2 of the main event in HC Venlo.
Dec 4

2018
Wow, it's been a long time since I posted something here. Main reason is that I'm a twitter fan, so that's the social medium I use most frequently. Anyway.. recently I played some events during the MCOP, none of which where successful. :-( But this week are the series in HC Venlo, so I will certainly play there. Also this month the Dutch Open, and also there's a Dutch Open Cup with 7 starting days. I will play Leeuwarden on Dec 18th. I you want to follow me on twitter then search for @suitkees
Oct 16

2018
I became second in the Main event of the Leeuwarden Poker Series
We made a deal so I got Ä13000, not bad ;-)
Sep 10

2018
I did some commentary during the WSOP. Here's a link to the Twitch channel of Pokercity. You can hear me after 5:20.
FT of the 550 WSOP Circuit Monsterstack - 2018/08 - WSOP Circuit Rotterdam
Sep 4

2018
I just came back from the WSOP in Rotterdam. I played three events there but no results. Best shot was yesterday in the 440 double stack. I ended as 40 with AJ against KJ, pfai, with a K on the flop. Next event will be the poker series in HC Utrecht at the end of this month.
Aug 13

2018
It has been very hot this summer in the Netherlands. Itís getting cooler now so Iím still in doubt if I will play Barcelona next week. Iím not sure if I like another week of 40 degrees or so. 8-)
Jul 25

2018
Last week I was in Lille, France and became of 18th of 662 players in de PSF Cup for Euro 1390. I lost the final hand with TT against AJ.
Jul 18

2018
No results in HC Venlo, and also no results in the Tuesday weekly in HC Amsterdam. It has a crappy structure but I go with a friend and itís fun to play. :-)
Jul 1

2018
I played the whole week in HC Breda. I reached one day two but that was it. The cash however went very well and made well up for all the tournament fees. :-). Next is HC Venlo but first today the last tournament.
May 22

2018
Coming Saturday I will play the team event in HC Enschede.
May 21

2018
No luck in the bounty in HC Breda, but I ended 6th in the turbo for 180 euro.
Apr 24

2018
My son and I ended 6th in the team event. Enough for the money. :-)
Apr 17

2018
No success in the WPT so far. I did manage to get to day 2 of the 1500 deepstacks, and ended 60th or so. Tomorrow I will play the 660 bounty and Saturday the team event with my son.
Apr 5

2018
I tried twice to enter day #2 for the #RPS. Once in Utrecht and once in Breda. Both without success. For now it's quiet but at the end of next week I will be playing the WPT in Amsterdam. I'm really looking forward to that as last year I ended 5th in the WPT Deep Stacks. :-)
Mar 5

2018
Excellent result in the Ä560 tournament in HC Venlo. I ended second after a deal for Ä10.300. So Iím very happy with this result. Next up is March 21 in Utrecht.
Feb 20

2018
Last weekend I played the team event in HC Scheveningen. It was fun but no result. Next week I will spent in HC Venlo during their Poker Series. I will play everything.
Jan 24

2018
A good poker start for 2018. The first tournament I played was in HC Utrecht, The Netherlands and I became 7th of 170 players in the €560 PSKO event. With €1080 in bounties and a 7th price of €1650 the rest of the week is paid. :-)
Jan 3

2018
I wish everybody the best for 2018. :-)
2017
23
22
21
20
19
17
16
15
14
13
12
11
10
09
08
07
06
05
04
03
02
01
00
99
98
97
96
Dec 4

2017
No result in the MCOP. Not in tournaments and not in cash games. Oh well...
Oct 14

2017
I ended 33th in the WPT main event (6 places before the money), 8th in the Classic NLH and 3 nice cash sessions. So an excellent (and cheap) week in Valkenburg.
Oct 10

2017
I ended 5th in the WPT warm-up in HC Valkenburg for Ä3390. Excellent start for this week.
Sep 17

2017
We ended 4th in the team event for 920 Euro. :-)
Sep 10

2017
No results during the WSOP in Rotterdam, but next week I will certainly play the team event with my friend Peter in HC Utrecht.
Aug 15

2017
I have disabled the guestbook webpage. It hadn't been used for the last 3 years apart from the weekly spam. In the beginning of the Internet it was highly popular but I guess that social media has taken over.
Aug 6

2017
I became 39th of 616 players in the main event in Namur, Belgium.
Jul 10

2017
No results in Breda or Venlo. Cash was ok but in the tournaments nothing worked. Oh well, what can you do?

Next tournaments are in Rotterdam, Utrecht and the WPT in Valkenburg. I haven't decided yet what I'll do. First I will enjoy the summer. :-)
Enjoy!
Jun 18

2017
I ended 8th in the bounty. I lost a 300k+ pot. Got it in on the turn with a flush, but unfortunately he rivered a higher flush.
Jun 17

2017
Oops. Ended 2 spots before the money in the 440. First I folded a hand that I shouldn't have folded, and then I went all-in with TT against QQ. :-( The good news is that my wife ended 15th, way IN the money. :-) Today we will both play the 220 bounty in HC Leeuwarden.
Jun 15

2017
Yesterday I played Leeuwarden the 440 FO and managed to read day 2 coming Saturday.
Jun 7

2017
No result in Nijmegen, but I did do the live commentary of the finale table of the main event for pokercity.nl
May 31

2017
Saturday I will play day 1D of the 375 bounty in HC Nijmegen. And I've also bought a ticket for day 1A of the NLHE in HC Leeuwarden on June 14th.
May 22

2017
Coming Sunday I will do live commentary at the final table of the Scheveningen Poker Series.
May 8

2017
I ended 5th in the WPT Deep Stacks for Ä15.525. Buy-in was Ä1500 so an excellent result. :-)

Here are some links to websites:

And here are some photos: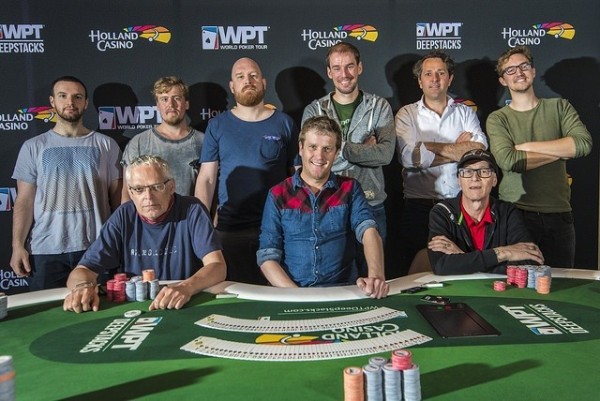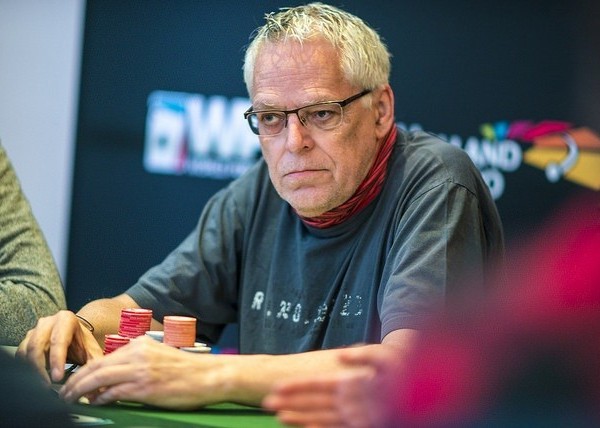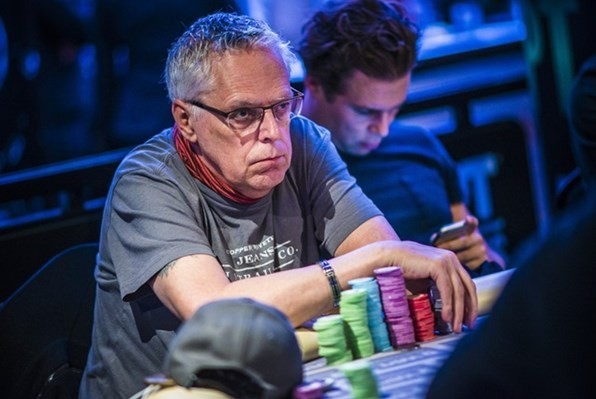 Apr 24

2017
Ended 11th in the 6-max PSKO for Ä495. So Rotterdam was good for me. Played 3 tournaments, ended twice in the money, and once almost. Next stop is the WPT in Amsterdam in about 2 weeks.
Apr 19

2017
Struggled all day and got rewarded with place #44. Ä578.
Apr 16

2017
I made it to day #2 of the RPS 330fo. So coming Thursday I'm playing in Rotterdam. Start stack is 20bb so there still is a lot of work to do. Wish me luck.
Apr 12

2017
"SmurlyTheGame Part Two" is available in the App Store (iPhone/iPad) and Google Play (Android). It contains 120 new levels. Have fun!
Apr 5

2017
"SmurlyTheGame Part Two" is now in beta test. As soon as the testers have completed and approved the 120 new levels it will become available in the App Store and Google Play. I'll keep you posted.
Mar 23

2017
My first game App "Smurly" is available.
Smurly is an addictive puzzle game, designed to play in waiting rooms and other places, without any time stress or 'out of lives' messages or having to spend money on power-ups. Instead of a lot of finery we tried to keep the game as slick as possible. So clear graphics and little blah that only distracts. There are no advertisements in the game at all, no banners, nothing. We don't like that ourselves, so why bother you with that?

The App is available for iOS (iPhone, iPad and such) from iTunes (Dutch), iTunes (USA) and all other iTunes stores, and for Android from Google Play.
Here are two screenshots: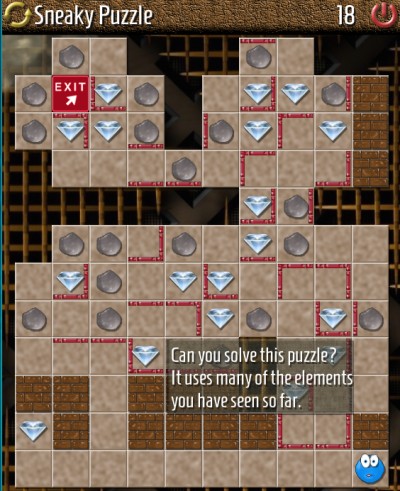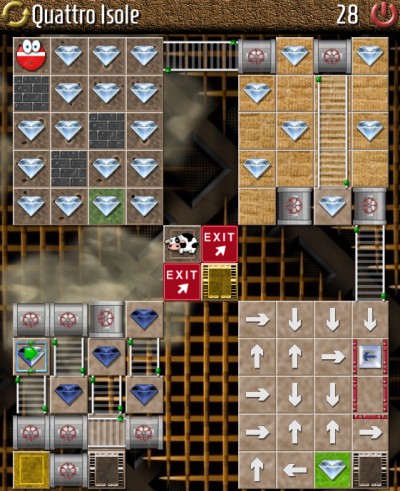 Mar 18

2017
I ended 7th in the 330fo in Venlo, NL. Not bad as I was struggling the whole day to stay in the tournament. The main event didn;t work for me. I fired two bullets of which the second was the most successful. But it ended with KK-AA. Yesterday I did the commentary during the final day of the main event with the good folks of pokercity.nl - It's always fun to work with them.
Feb 23

2017
We just opened the website for our game SmurlyTheGame. Smurly is an addictive puzzle game, designed to play in waiting rooms and other places, without any time stress or 'out of lives' messages or having to spend money on power-ups. At this moment Part 1 of the game is been Beta tested on Android. Soon iOS will follow. If you want to be a beta tester then Email me. Please mention if you want to be an Android or iPhone/iPad tester. On the website are screenshots so you can see what it is.

About poker: I still play some home poker games, cash and tournament, and in March I'm playing the Venlo Poker Series. Not quite sure if I will play all, or just some selected games. I will keep you posted.
Jan 30

2017
I ended 9th in the HC Utrecht 550 deepstack.
Jan 14

2017
I'm playing the progressive in HC Utrecht on January 25th. Last time I won this event so, no pressure, I must defend. :-)
Jan 1

2017
I wish you all the best for 2017.