2016
23
22
21
20
19
18
17
15
14
13
12
11
10
09
08
07
06
05
04
03
02
01
00
99
98
97
96
Nov 26

2016
I played a lot of events during the MCOP but with no result. Only the cash games were good.
Oct 28

2016
I ended 11th in the 440fo in Breda, and that was it. 8-} I played several other events but had no luck there. I even lost KK-KK pfai, andmy opponent got a flush.
Next up is the MCOP in Amsterdam in November where I will play several events. Amongst them the team event with my good friend Peter,
Oct 24

2016
Our team finished first, so we're playing the semi final next month. :-) I'll keep you posted. Next up is HC Breda and the MCOP in Amsterdam.
Oct 3

2016
I spent a week in HC Valkenburg, the Netherlands as ambassadeur of the WPT. I had lovely weather, a lot of fun, and the people in the casino were great. I didn't manage to prolong my title, or even to get in the money in any tournament; but the cash was good, and in the final event my wife became 4th, so a cheap week it was after all. :-) Next up, is a amateur team tournament, and then in November it's the MCOP in Amsterdam.
Aug 21

2016
I spent the last days in Barcelona. I played the Estrellas main event with no success. But I ended 351 in the PokerStars Cup, and I ended 29th in the Senior event. So 2 spanish flags on my Hendon Mob webpage, and a cheap holiday in the friendly town of Barcelona. The Pokerstars organisation was good, excellent during play, and excellent regarding questions and such. But very bad for payouts. It's ridiculous that you have to wait such a long time, in the heat, to get your money.
Aug 7

2016
3 dagen HC Venlo zitten erop. En tot mijn spijt zonder enig succes. Sterker nog: het liep voor geen meter. Dieptepunt was mijn set zessen tegen KK. Op de flop ging alles erin maar helaas was de turn overbiddelijk ook een K. Een re-entry kwam soortgelijks tot zijn einde en de rest van de dagen verliepen net zo. Zelfs de cash games, normaal een compensatie voor toernooien, liepen niet. M.a.w. Snel vergeten en uitkijken naar september wanneer de WPTN in Valkenburg wordt gespeeld. Een plek in het geld zou ik al mooi vinden. Aan back to back denken we nog maar even niet. ;-)
Jul 18

2016
Ik werd gisteren derde in de bounty van Leeuwarden en daardoor sta ik nu zomaar eerste in de Dutch Open Ranking. :-)
Jul 15

2016
Eergisteren dag 1a in HC Leeuwarden gespeeld. Niet echt in problemen tot een bizarre hand waar ik all-in werd gezet en niet kon weggooien. In mijn analyse kon hij eeen fullhouse niet zo spelen en moest mijn kicker goed zijn. Helaas denken ze daar in Friesland anders over. Op dag 1b liep ik 2x tegen quads op en van de 4 gedwongen flips verloor ik er ook 4. Zeer teleurstellend maar ja, helaas hoort dat er ook bij. De volgende series is begin augustus in Venlo.
Jul 10

2016
I won the

NLHE Progressive Bounty

in HC Utrecht. :-)


Jun 26

2016
Next Poker event is on July 7th. Day 1A of the Utrecht Poker Series in the Netherlands.
Jun 20

2016
Breda was super. Prima locatie en een organisatie die maximaal meedenkt met de spelers. Qua poker ben ik niet ontevreden. Ik haalde een 6de plek in `Steal the Button` en een 8e plek in de 330. De Bounty ging ik enigzins zuur uit. Op de flop had ik een set azen maar verloor van iemand die op zoek ging naar een flush. In het main event haalde ik dag 2 maar kon mijn met kleine stack weinig doen.
De volgende stops zijn Utrecht, Leeuwarden en Venlo.
May 28

2016
Al een tijdje in de lappenmand. Het begon tijdens de WPT in Amsterdam, ik was behoorlijk verkouden en hoestte mijn longen uit mijn lijf. Dagen in de airco zitten helpt ook niet echt, dus toen ik weer thuis kwam bleek ik een longontsteking te hebben opgelopen aan 1 long. Inmiddels ben ik met antibiotica kuur 2 bezig. Het is wel wat beter maar het wil maar niet weggaan. Half juni staat een afspraak gepland met de longarts maar ik hoop van harte dat het voor die tijd over is. Mede omdat ik in juni veel toernooien wil spelen in HC Breda. Ok, hoestend wens ik jullie heel veel zon en een fijne zomer toe! :-)
May 15

2016
Prima resultaat op de laatste dag. Ik werd 6e in de 330 van de WPT. Maakte de hele week weer goed en het is altijd lekker om een finaletafel te halen. :-) Volgende stop is vermoedelijk Breda in juni.
May 9

2016
Ik haalde dag 2 van de 1500 deep stack met 23.800 punten. Ik wist dat op te werken tot bijna 90.000 totdat alles mis ging. Ik verloor met JJ van QQ, met QQ van AA en tenslotte met 77 van 88. Ook de satellite begon goed. Geen rebuys en ondanks het feit dat ik 2x met KK verloor, begon ik met 33k. Helaas liepen die snel terug naar 20k zodat ik weer moest grinden. Ook omdat de blinds zeer snel gingen. Ik wist eindelijk te verdubbelen met 33 tegen AK, maar vlak erna verloor ik een cruciale hand met AA tegen QKo. Het ging er preflop in maar hij trok een straat bij elkaar. Daarna kon Ik niets meer doen. Hopelijk a.s. Donderdag meer geld geluk in de bounty.
Apr 29

2016
The WPT in Amsterdam is coming. I have bought tickets for the €1500 on Friday the 6th of May, a satellite for the Main Event on the 8th, the €500 bounty on the 12th, and the €330 turbo (with my son) on the 14th. Wish me luck, and I hope to see you there.
Apr 27

2016
Afgelopen dinsdag deed ik mee als figurant aan de korte speelflim "Bonne Chance".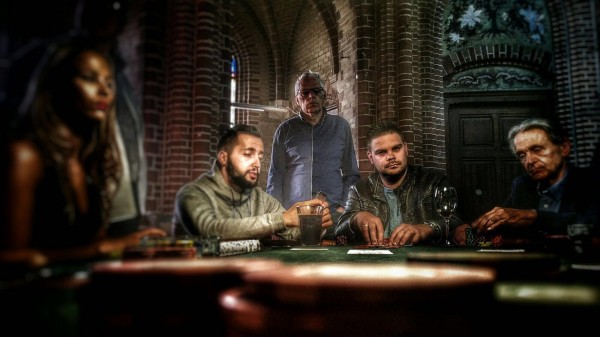 Apr 12

2016
Saturday, April 9th, I played the bounty event in HC Enschede with no result. The cash was excellent though. Next HC event will be the WPT Amsterdam in May.
Mar 31

2016
Sta ik zomaar 6e in de Dutch Open Ranking 2016. :-)
Er is nog een lange weg te gaan, maar tis nu toch leuk!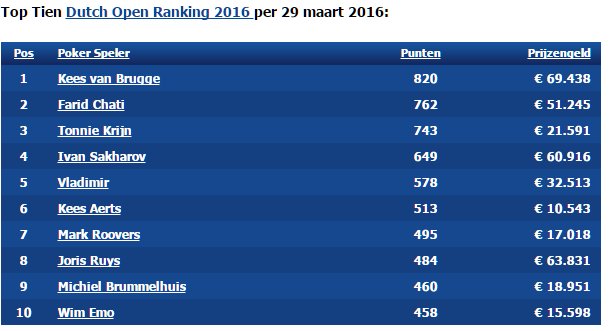 Mar 22

2016
We fixed the problem with the website buttons. :-) They didn't always work on iPhone and IPad.
Mar 21

2016
No success in Venlo. Lots of 2 and 3-outers makes it hard to win. :-(
Mar 14

2016
I played 2 events in HC Rotterdam last week, and ended in the money both times.
Feb 29

2016
On December 18, 2015 I won the Bounty Event during the Dutch Open. Details, photos, and some video is available from the Poker webpage.
In November 2015 I became 6th in the 330 speed event of the MCOP. The presentation of the final table is available on YouTube. It's announced in Dutch.
Feb 18

2016
Sorry for the few updates of this blog. I had the intention to provide regular updates but it just doesn't happen. Twitter is much easier and faster. So follow my twitter account if you want regular prove that I'm still alive. ;-)
A Follow link is at the right side of this page.
Jan 21

2016
Next week I'm playing the 440 Bounty and Day 1A of the main event during the Utrecht Poker Series.
Jan 1

2016
I wish everybody ALL the best for 2016!
2015
23
22
21
20
19
18
17
15
14
13
12
11
10
09
08
07
06
05
04
03
02
01
00
99
98
97
96
Dec 20

2015
The day before yesterday I won the €400 bounty in Holland Casino Breda. A review of the tournament by Pokercity is here. Yesterday I became 19th in the €220 speed. All in all an excellent visit to Breda. :-D

Nov 12

2015
I've clipped all the bits from the PokerCity livereport where I am mentioned. So if you can read Dutch and want to see how `easy/hard` it was to win the WPT then

click here

.
Nov 10

2015
Years ago I made the music for an education film called Héé... Kun je niet uitkijken !. It's now available on YouTube together with some other music from me. Just search for kees aerts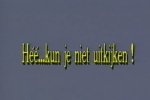 Nov 9

2015
I've just installed new website. Please give me a few days to check/remove all errors. :-)
For now it's mostly a new look, and a "Buy Music" page, which is not tested yet. :-)
Next up is more details and photos of the WPT.
All feedback is appreciated.
Oct 6

2015
I have won the WPT of Valkenburg!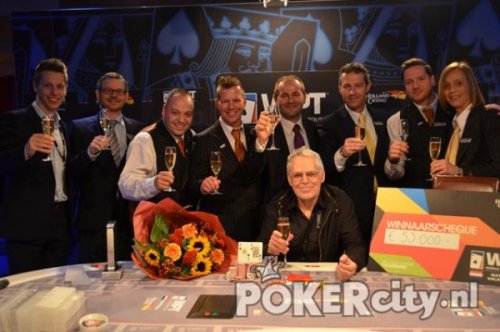 I played for 3 days and became first of 390 players. Unbelievable!
To read or view details, here are some links (most text in Dutch):

Sep 20

2015
3 weeks ago my left hand was operated. They told me it will take at least a few more months before it's fully recovered, but at this moment I can drive (with a glove) and type on a keyboard.

Next major poker event is the WPT in Valkenburg, The Netherlands. I will play a satellite for the main event on September 30. But regardless of that result I will always play the main event. There are several side events so if I'm kicked out of the main event, I will play one or more of those.

Aug 27

2015
Here's a small update: For the last months I've been playing poker here and there. Nothing important, mostly home games and standard Holland Casino tournaments. I've started to play the regular 50 rebuy on Monday in Holland Casino Utrecht. Mainly because I ended third the first time I was there again and the ranking had just started. :-)
The next major poker event I will be playing is the WPT in Valkenburg at the end of September.

Beside playing poker I've been doing some occasional programming here and there. Mostly helping people out.

And coming Monday I'm having surgery on my left hand. It's a one day event. but I'm not allowed to drive for a week, and I need physio for 2 months. Not something I'm looking forward to, but they adviced me it's better to do it now.
Jul 7

2015
Leeuwarden was nice but unfortunately with no result.
I'm still working on my website. The last weeks it has been very hot in the Netherlands, so I rather fancy sitting on a terras instead of sitting behind a computer terminal. :-D
Jun 26

2015
Lots of news:
1) I will play Day 1A of the €330 tournament in HC Leeuwarden on July 1st.
2) I found a VHS copy of the Police education film "Ken je niet uitkijken". Quality isn't great but it contains the music I wrote for it. I'm transfering it to digi bits so soon it will be available.
3) I'm revamping my website. Not with much speed but I expect it will be available somewhere in June/July (2015 ;-) )

May 13

2015
I ended 45th of 232 in the €330. The last hand I got AK and the big stack behind me found AA. I also played the €500 bounty. but I didn't play that well so that was over before the dinnerbreak.
I was out of the €750 within 2 hours. I lost AK-A3, AJ-A9, QQ-AA, and then even a 25k stack disappears fast.

PS: If you miss the detailed poker reports I posted, that's because Pokercity, where I got them, only reports the main event, high roller and such.
May 9

2015
Today it's the WPT in Amsterdam. I'm looking forward to it. :-)
Apr 13

2015
Next tournament is the WPT in Amsterdam in May. I've bought a ticket for the € 330 on May 9th as I expect that to be sold out soon.
Mar 23

2015
Had a lot of fun in Venlo, but no money in any event. I ended pretty deep in the main event but I lost a crucial flip with 88 against AT.
Mar 19

2015
The 550 went very well. We started with 91 players and a 15k stack. With 35 players left I lost 70% of my stack with A4 on a A45 flop. My opponent had 23. I shoved my last 12bb with TT and got called with A8 by an opponent who thought I would shove with everything. Unfortunately the board was A8xxA so I was out. Friday I will play the 770 main event and tomorrow probably the 330.
Mar 15

2015
No luck in the team event. Not for Peter and not for me. So that ended quickly.
Coming Thursday I will play the 550 in HC Venlo, and on Saturday the 770 main event. In the past I've done well there, so let's continue that. :cool:
Feb 19

2015
2 weeks ago I played the 330 FO tournament in HC Zandvoort. 26 players, and I won the it. My friend Peter ended third. Today we will play there again.
We will also play the Team event in HC Rotterdam on the 8th of March.
Jan 30

2015
I started well in the 220 but lost a big hand with QQ against AJ, and after that it was over pretty quick. Next stop is probably the 440 bounty in HC Scheveningen somewhere in February, and then Venlo in March.
Jan 24

2015
Day 1B was almost a copy of day 1A. Before the break I managed to keep my stack on average, but after the break it all went dowhill. In two days, 16 hours of poker, I never had a flush, straight, full house or higher. In fact I only remember 2 situations of two pair, of which one was counterfeited on the river. The other was AQ which paid well. Amazing.
I've decided to play my last tournament, 220 speed, tomorrow. Wish me luck!
Jan 23

2015
What a terrible day. Almost card dead the whole day, and when I finally got KK my opponent had AA. So that ended day 1A. Tomorrow I will try again on day 1B.
Wish me luck. Or... At least some decent cards ;-)
Jan 22

2015
I ended 6th in the 440 so a good start for 2015. This afternoon I will play day 1A of the main event.
Jan 20

2015
Yesterday I collected 5 bounties, each €100 (so freeroll now :-)), and today I will play day 2 of the 440 event. 29 players left, and 27 in the money. Go go me!
Jan 20

2015
I ended 6th in the 440. At the final table I got no playable hands at all, so I'm pretty happy with my archievement, especially as it's the first tournament of 2015. Friday I will play day 1A of the main event. Let's go for the 2nd finale table!
Jan 16

2015
Coming Monday I will play the 440 bounty in HC Utrecht. After that I will play day 1A or 1B of the 770 main event. I'm not sure which day yet.
Jan 1

2015
Happy New Year everybody!