2015
23
22
21
20
19
18
17
16
14
13
12
11
10
09
08
07
06
05
04
03
02
01
00
99
98
97
96
Dec 20

2015
The day before yesterday I won the €400 bounty in Holland Casino Breda. A review of the tournament by Pokercity is here. Yesterday I became 19th in the €220 speed. All in all an excellent visit to Breda. :-D

Nov 12

2015
I've clipped all the bits from the PokerCity livereport where I am mentioned. So if you can read Dutch and want to see how `easy/hard` it was to win the WPT then

click here

.
Nov 10

2015
Years ago I made the music for an education film called Héé... Kun je niet uitkijken !. It's now available on YouTube together with some other music from me. Just search for kees aerts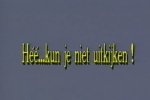 Nov 9

2015
I've just installed new website. Please give me a few days to check/remove all errors. :-)
For now it's mostly a new look, and a "Buy Music" page, which is not tested yet. :-)
Next up is more details and photos of the WPT.
All feedback is appreciated.
Oct 6

2015
I have won the WPT of Valkenburg!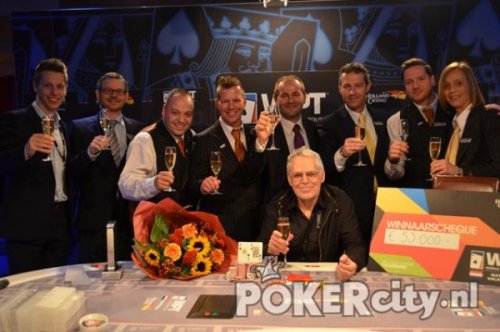 I played for 3 days and became first of 390 players. Unbelievable!
To read or view details, here are some links (most text in Dutch):

Sep 20

2015
3 weeks ago my left hand was operated. They told me it will take at least a few more months before it's fully recovered, but at this moment I can drive (with a glove) and type on a keyboard.

Next major poker event is the WPT in Valkenburg, The Netherlands. I will play a satellite for the main event on September 30. But regardless of that result I will always play the main event. There are several side events so if I'm kicked out of the main event, I will play one or more of those.

Aug 27

2015
Here's a small update: For the last months I've been playing poker here and there. Nothing important, mostly home games and standard Holland Casino tournaments. I've started to play the regular 50 rebuy on Monday in Holland Casino Utrecht. Mainly because I ended third the first time I was there again and the ranking had just started. :-)
The next major poker event I will be playing is the WPT in Valkenburg at the end of September.

Beside playing poker I've been doing some occasional programming here and there. Mostly helping people out.

And coming Monday I'm having surgery on my left hand. It's a one day event. but I'm not allowed to drive for a week, and I need physio for 2 months. Not something I'm looking forward to, but they adviced me it's better to do it now.
Jul 7

2015
Leeuwarden was nice but unfortunately with no result.
I'm still working on my website. The last weeks it has been very hot in the Netherlands, so I rather fancy sitting on a terras instead of sitting behind a computer terminal. :-D
Jun 26

2015
Lots of news:
1) I will play Day 1A of the €330 tournament in HC Leeuwarden on July 1st.
2) I found a VHS copy of the Police education film "Ken je niet uitkijken". Quality isn't great but it contains the music I wrote for it. I'm transfering it to digi bits so soon it will be available.
3) I'm revamping my website. Not with much speed but I expect it will be available somewhere in June/July (2015 ;-) )

May 13

2015
I ended 45th of 232 in the €330. The last hand I got AK and the big stack behind me found AA. I also played the €500 bounty. but I didn't play that well so that was over before the dinnerbreak.
I was out of the €750 within 2 hours. I lost AK-A3, AJ-A9, QQ-AA, and then even a 25k stack disappears fast.

PS: If you miss the detailed poker reports I posted, that's because Pokercity, where I got them, only reports the main event, high roller and such.
May 9

2015
Today it's the WPT in Amsterdam. I'm looking forward to it. :-)
Apr 13

2015
Next tournament is the WPT in Amsterdam in May. I've bought a ticket for the € 330 on May 9th as I expect that to be sold out soon.
Mar 23

2015
Had a lot of fun in Venlo, but no money in any event. I ended pretty deep in the main event but I lost a crucial flip with 88 against AT.
Mar 19

2015
The 550 went very well. We started with 91 players and a 15k stack. With 35 players left I lost 70% of my stack with A4 on a A45 flop. My opponent had 23. I shoved my last 12bb with TT and got called with A8 by an opponent who thought I would shove with everything. Unfortunately the board was A8xxA so I was out. Friday I will play the 770 main event and tomorrow probably the 330.
Mar 15

2015
No luck in the team event. Not for Peter and not for me. So that ended quickly.
Coming Thursday I will play the 550 in HC Venlo, and on Saturday the 770 main event. In the past I've done well there, so let's continue that. :cool:
Feb 19

2015
2 weeks ago I played the 330 FO tournament in HC Zandvoort. 26 players, and I won the it. My friend Peter ended third. Today we will play there again.
We will also play the Team event in HC Rotterdam on the 8th of March.
Jan 30

2015
I started well in the 220 but lost a big hand with QQ against AJ, and after that it was over pretty quick. Next stop is probably the 440 bounty in HC Scheveningen somewhere in February, and then Venlo in March.
Jan 24

2015
Day 1B was almost a copy of day 1A. Before the break I managed to keep my stack on average, but after the break it all went dowhill. In two days, 16 hours of poker, I never had a flush, straight, full house or higher. In fact I only remember 2 situations of two pair, of which one was counterfeited on the river. The other was AQ which paid well. Amazing.
I've decided to play my last tournament, 220 speed, tomorrow. Wish me luck!
Jan 23

2015
What a terrible day. Almost card dead the whole day, and when I finally got KK my opponent had AA. So that ended day 1A. Tomorrow I will try again on day 1B.
Wish me luck. Or... At least some decent cards ;-)
Jan 22

2015
I ended 6th in the 440 so a good start for 2015. This afternoon I will play day 1A of the main event.
Jan 20

2015
Yesterday I collected 5 bounties, each €100 (so freeroll now :-)), and today I will play day 2 of the 440 event. 29 players left, and 27 in the money. Go go me!
Jan 20

2015
I ended 6th in the 440. At the final table I got no playable hands at all, so I'm pretty happy with my archievement, especially as it's the first tournament of 2015. Friday I will play day 1A of the main event. Let's go for the 2nd finale table!
Jan 16

2015
Coming Monday I will play the 440 bounty in HC Utrecht. After that I will play day 1A or 1B of the 770 main event. I'm not sure which day yet.
Jan 1

2015
Happy New Year everybody!
2014
23
22
21
20
19
18
17
16
14
13
12
11
10
09
08
07
06
05
04
03
02
01
00
99
98
97
96
Dec 22

2014
I ended 14th out of 169 in the 550 event of the Dom Classics.
Coming Friday I will play the 770 event in Valkenburg.
Dec 20

2014
Played the 440 bounty, got 2 bounties and that's it. Yesterday I played the main event which was dramatic. Nothing worked, connected or went well. So today it's third time lucky in the 550 deep stack. I see the previous days as practice, and today's target is to get to day 2. Back straight and let's do it!! :-) (end of power talk)
Dec 13

2014
On 11 and 12 December I gave 2 poker clinics in the Holland Casino stand at the Masters of LXRY fair in the RAI in Amsterdam. I enjoyed it as it's always fun to work with the people of HC.

Coming Wednesday I will play the €440 bounty in HC Utrecht, and on Friday I will play the Dutch Open. Wish me luck.
Dec 9

2014
I ended 14th in the main event in HC Venlo. itm but not as much as I hoped.
Currently I'm still working on my game app, so there's not enough time to update my website as frequently as I want. So a.o. `Poker reports` hasn't been updated since July 2014.
Dec 4

2014
No luck in the Satellite for the Dutch Open today. I ended 15th, and there were only 8 tickets. I will try again next week.
Saturday I will play Day 1B in Venlo of the main event. Time for some run-good again.
Nov 26

2014
I won the satellite and played day 1 of the main event of the MCOP. It was a rollercoaster which ended when I ran into

A

K

with my

A

Q

.
Oct 26

2014
On the 25th I played in HC Breda "steal the button". It was fun while it lasted which was 1,5 hours. :-) Next poker stop is in November when I will play the satellite for the main event of the MCOP.
I've start working on my game app again. I have some rough ideas about what it should be but for now I'm working on the framework, and trying out some ideas. It will take some more months before I can post screenshots. ;-)
Oct 6

2014
Back from Valkenburg. My first WPT adventure ended quite early. Nothing special. The highroller went much better. Within an hour I doubled from 50 to 100k, which I kept during a large part of the day. A stack between 80 and 120k. When we reached the last 40 players or so I overplayed (in hindsight) my hand, and lost my remaining stack.
During the 4 days in Valkenburg I also played some cash (broken even), and I did some live commentary with Mark Roovers from the Pokercity crew. Something I really enjoy.
Today we drove home which means back to business, or in my case, back to working on a new app (game). :-) Life is rough ;-)

Oct 1

2014
I will play day 1B of the WPT in Valkenburg. I'm really looking forward to this as it's the first official non-Holland Casino tournament in the Netherlands. I hope to report soon about a victory. ;-)
Sep 16

2014
Best result was the closing event of 220 where I ended 23/130. In the main event the money went all-in on the flop

9

T

J

. I had

A

J

and my opponent had

8

9

. Despite being a 2:1 favorite the river was a

7

and that was it. Next stop is the WPT Valkenburg in about 2 weeks. I'm really looking forward to that. :-)
Sep 9

2014
Friday I will play Day 1B of the Main event in in HC Scheveningen. Day 2 is on Saturday and the final table on Sunday. Wish me luck...
Sep 2

2014
I couldn't do anything in Rotterdam. In the 650 I ran into aces twice and I was out of the main event before the dinnerbreak. I'm not sure if I will play Scheveningen in 2 weeks, but it's certain that I will play the WPT in Valkenburg in early October. The main event and the high roller. I'm looking forward to the first WPT on Dutch soil. :-)
Aug 23

2014
There is an interview with me (in Dutch) on Pokercity.nl. I talk about my life and more. It's written by Mark Roovers.
Aug 5

2014
Yesterday I won a satelite for a main event ticket in HC Rotterdam on August 29th. That's day 1B of 3 days total (if all goes well ;)
Jul 21

2014
I ended up playing 2 final tables in HC Venlo, ended 5th in both, so an excellent result. Here are the details and photos for

the 440 event

and here for

the 770 main event
Jul 6

2014
I got one bounty but lost with

A

Q

from

A

5

, got crippled, and had the push

A

T

which ran into

A

Q

. After that I flopped a straight but lost against a rivered higher straight. :-( On Day 1A of the 330 all went well until the very last hand when I ran into

A

A

with top pair and a flush draw. Day 1B lasted until 10 minutes before the day ended when at first my

A

K

couldn't win from

A

Q

, and my

A

Q

ran into

A

K

. :-( again. Still, I had fun (really), and I'll be back! (in Venlo).
Jun 18

2014
Next poker stop is HC Leeuwarden. On July 3rd the 220 bounty, and on the 4th of July Day 1A of the Main Event. The latter is a 3 day event with the final table on July 7th.
Wish me luck...
Jun 1

2014
I reached Day 2 of the Main Event in Valkenburg but busted when my

Q

Q

ran into

A

A

(pfai). Not much more to say really.
May 4

2014
I will play the 770 event in Valkenburg on May 29th, and the 330 event on May 30th. My wife will also play the 330.
May 1

2014
I played Day 1B on May 1st of the Main Event in Enschede but it only lasted 2 hours. Everything went wrong and I finally went pre-flop all-in with

Q

Q

against

A

K

, and a

A

appeared on the turn. So let's just say that is was not my day. ;-)
Apr 22

2014
I ended 5th in the Main Event of Venlo. A result I'm very happy with because of the cards I got. My practising in patience finally paid of. :-)
Here are

the photos and the PokerCity report

.
Apr 20

2014
I reached day 2 of the €770 event in Venlo. 33 players left. 20 itm.
Mar 13

2014
I played the 440 bounty in HC Rotterdam but with no result. Got no hands, bluffs didn't work, and then it's hard work, or you need luck. I started with 10k, went down to 2500, doubled up twice to startstack, but lost it pretty quick after that. The 770 and 550 went just as bad, as did the cash tables. So let's forget Rotterdam a.s.a.p. and hope that Venlo, next month, brings some success again.
Jan 12

2014
In 2002 Ron Boots and I composed the track "Cool Runnings" for the German Schallwende Magazine #4. If you want to have it then you can download the MP3 version for free.

Jan 2

2014
From 2004-2007 I was editor-in-chief of Edition Magazine. Details of all 16 magazines are now available on this webpage.
Jan 1

2014
Happy 2014 everybody! :-D
I ended 43 in the Unibet Player of the Year, and 33 in the Dutch Open. Both are my best results ever but I want to do much better this year. Next up is HC Utrecht. I still have a small chance for the ranking final (2 more evenings to go), and after that it's the USOP. I want to play a lot of events there.